Candy Floss Machine Rental
Our candy floss machine rental service is one of the best in the industry and over the last couple of years, we have perfected our services so there really isn't anything that we can't or won't do for you.
Our cotton candy is made using the finest quality sugars that are spun to perfection. This gives you a melt in the mouth flavor that is incomparable to other providers and it will go down a treat with kids and adults alike! On top of this, we have plenty of colors available as well so it has never been easier for you to spice up your event as well as taking it to that very next level.
Rent a Candy floss machine from us for a hassle-free rental.
Standard Rental Includes
Delivery and Setup Service
Friendly staff for operation of machinery
Premium US grade of ingredients supply
Packaging Materials
Free-flow popcorn give away for rental hour
Optional Add-On Services
Candy Floss Cart
Table with Fitted Skirting
Glitzy Cotton Candy
Candy floss Cones
Dress Up / Wrap Up Candy Floss Machine (Branding Purpose)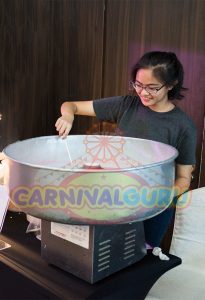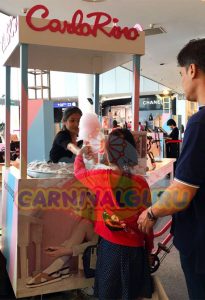 You may also consider renting our popcorn machine rental