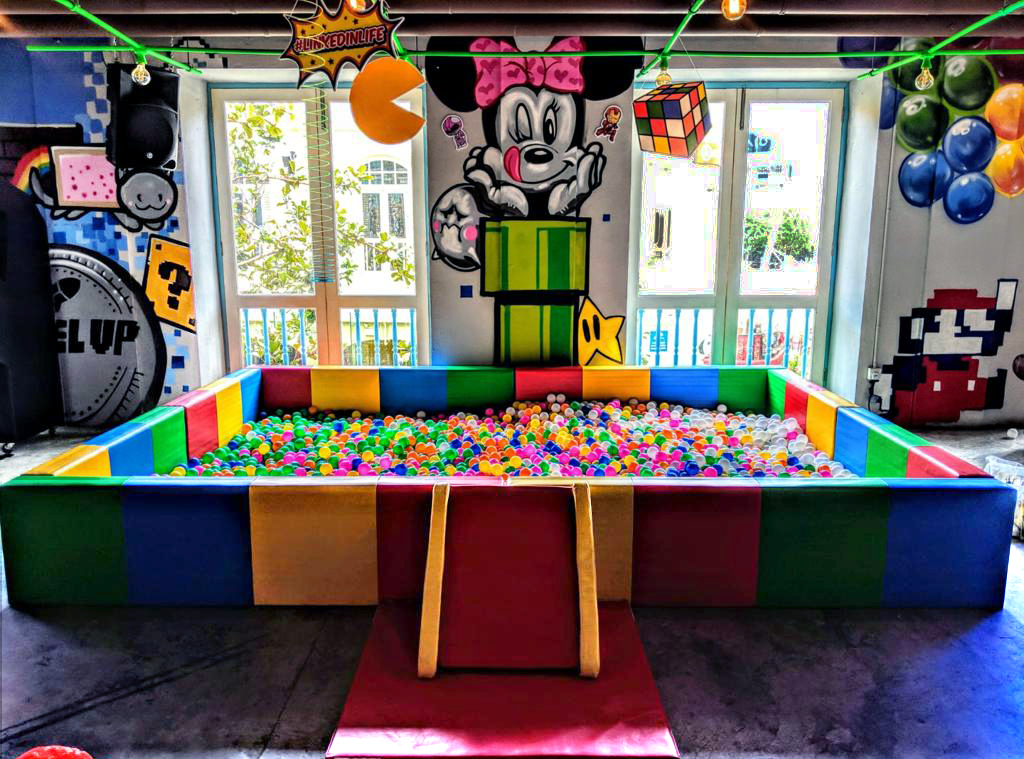 Giant Ball Pit Rental
A colorful haven for children for generations!
The everlasting kingdom of fun is now with Carnivalguru,
The Giant Ball Pit!
Thousands and Thousands of balls filled in a pit, waiting for kids
to jump in and play to their heart's content!
Imagination and friends will definitely make the experience a
whole lot more fun and memorable! We have 2 different sizes to accommodate to the space constraints of your events but
always remember, the bigger it is, the more fun it gives!
Inquire further about the Giant Ball Pit with us now!
Sizes Available :
Two Standard sizes available.
Should you require pit size smaller or bigger than our standard sizes, drop us an email to find out more!
Rate includes:
Delivery and Setup
Dismantle and Collection