CARNIVAL GAME STALLS CUSTOMIZATION
Customization Of New Carnival Game
If you have new carnival game idea that you would like to customize it out for your event, contact us with your concept of the game and we will offer free consultation and quotation.
Transforms Existing Carnival Games To Fit into Your Theme
Organizing a Campaign event?
To create a Public Awareness event?
Hosting a Corporate Launch event?
We can help you to do so by creating new or existing carnival games to fit into your theme event. You may provide your artwork or we can recreate the artwork for you.

NCCS_The Butt Stops Here

NCCS_Colorectal Game
Create 4D Carnival Game Stalls for your Theme Festival or Events.
We can create carnival game "Out of the Box" for you!
We can customized Carnival Game Stalls in various platforms, not only our existing portable game box.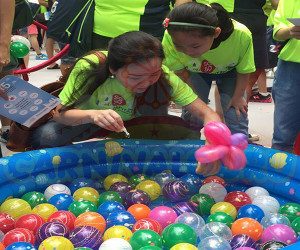 Email us for more information and our event manager will contact you shortly.
Customization Of Carnival Games into Inflatable version