Chilled Drinks Live Station
Having trouble choosing a drink to cater to your guests? Why not have every drink possible with our Chilled Drink Station! The ideal set up to quench the thirst of your guests, the Chill Drink Station comes in packets for smooth delivery and easy disposable, you can distribute the drinks in the masses with ease!
Choices varies to your liking so you decide what kind of drinks you want your guests to sip on! Enquire with Carnivalguru now to know more about the choices and prices of our Chilled Drink Station!
Hire the Chilled Drinks Live Station from us for a hassle-free rental.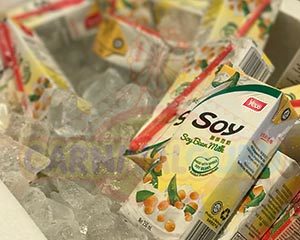 Do you want to rent a perfect chilled drinks live station? We offer the best equipment available today to meet your needs in the best possible way. You can offer a wonderful experience for your guests. Nobody is going to leave your party thirsty when you make use of our live station.
We make our chilled drinks live station available for a modest price. You can hire our equipment by enjoying excellent discounts. The product is delivered on time with utmost responsibility. Drinks distribution becomes a breeze with our live station. You can expect the most advance and reliable equipment with us.
Frequently Asked Questions
Our impeccable track record is the first thing that makes us special in the even equipment rental industry. We have been operating in this industry for more than a decade with unparalleled success and reputation. We are committed to offering the best chilled drinks live station rental solutions for our customers.
Our first priority is to deliver the best rental experience for customers. We make sincere and committed efforts to ensure 100% customer satisfaction. That is exact why we offer the best prices for our equipment hire solutions. High discounts also contribute to making our prices attractive.
Absolutely; we are 100% dedicated to making sure that each client gets our chilled drinks live station on time. You can even contact us for emergency rental solutions. We deliver equipment in a timely manner with 100% accountability.