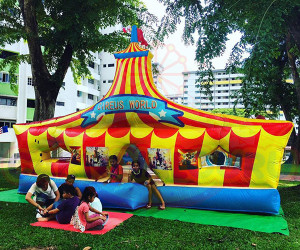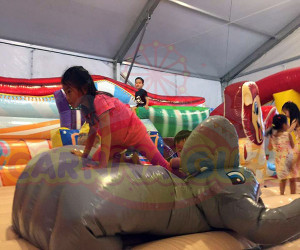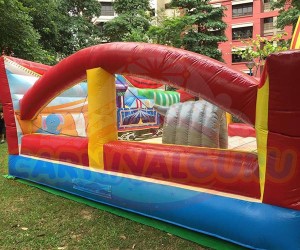 Circus carnival equipment rentals can be described as an easy way to make an event or festival more exciting. You can contact CarnivalGuru to hire various event equipment solutions that can be used for several events such as company picnics, school events and church festivals.  Kids love carnival games, particularly when there are bouncy castles.
We are a fully insured and licensed company with a clean track record.  Safety is our number one priority. You can enjoy unbelievable entertainment with our products. We offer a wide range of circus carnival entertainment products for our customers. If you are looking or a fun experience in a safe environment, look no farther than CarnivalGuru.
Price is not going to cause any issue when you hire our equipment for your events or carnivals. We offer unbeatable prices for our high quality, safe, reliable and durable products. You can ask us for doorstep delivery and even provide the services of technicians to safeguard your interests in the best possible way.
CarnivalGuru gives more importance to safety than any other aspect. Child monitoring can be done easily. High quality materials are utilized to make our products. High longevity and safety make our products the most favored in the industry.
If you are not sure about which circus carnival product to choose, you can talk to our customer support team to decide the most suitable ones for your event.
CarnivalGuru offers booking by per rental, not based on the rental durations. You can expect the best prices available on the industry with us.