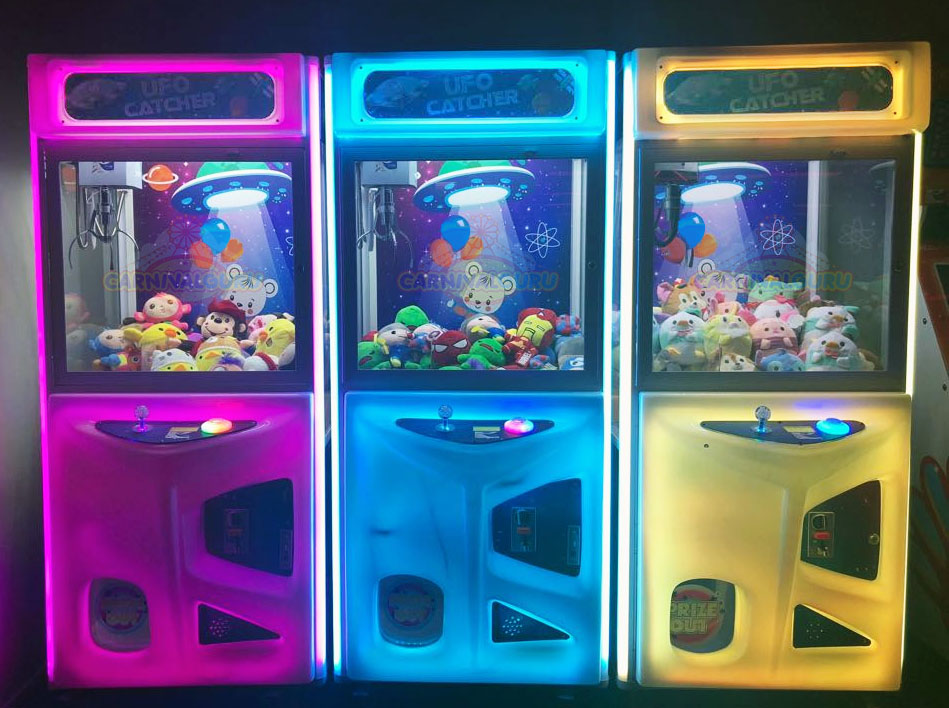 CarnivalGuru offers the most advanced LED claw catcher hiring solutions for our customers. Our machines embrace the most refined technology to deliver the smoothest playing experience for your guests. The stunning LED lights catch the attention of the people easily. If you are on the lookout for a premium machine that offers great fun, look no farther than CarnivalGuru.
When you hire our LED claw catcher, you can expect the best services. Our customer support team responds to your needs responsibly and fast. You can seek their help to identify the most suitable machine. Our prices are the best in the industry.
We deliver LED claw catcher on time at your doorstep. CarnivalGuru offers the services of machine operators and suppliers if you need them for your event. Our professionals also help you install the machine at your preferred location. The games on offer can be played by both adults and children.
Our normal delivery time is between 8 am and 9 pm. However, our services are flexible enough to accommodate the varying needs of a large number of customers. We also offer emergency services to meet your immediate needs.
CarnivalGuru is committed to offering the best services for our customers at most competitive prices. You can expect a harmonious blend of quality and affordability with us. We offer special discounts for our loyal customers.
Our payment policy is highly flexible and user friendly. We accept corporate checks and cash. You can also make online payment as well.