RACE SIMULATOR RENTAL
Wondering how to make your party interesting without doing much with the décor and other elements? Need a setup that can keep everyone busy and entertained? Don't want to waste on multiple items that are not sure of keeping everyone engaged? If so, then we have got Simulator game rental as the perfect choice!
We strive to cater needs of all types of customers, no matter when and where they need. So, if you are planning of working on a sporty theme, then our race simulators are the perfect choice to go for. All you have to do is to let us know when and where is your party so that our team can deliver and install it
It doesn't matter if your party is for adults or children, our race simulator rental has got everything. We make sure the party going for a long time. We are proud of filling your experience with realistic possibilities since it's not just about the people but also the efforts you have made to organize this event.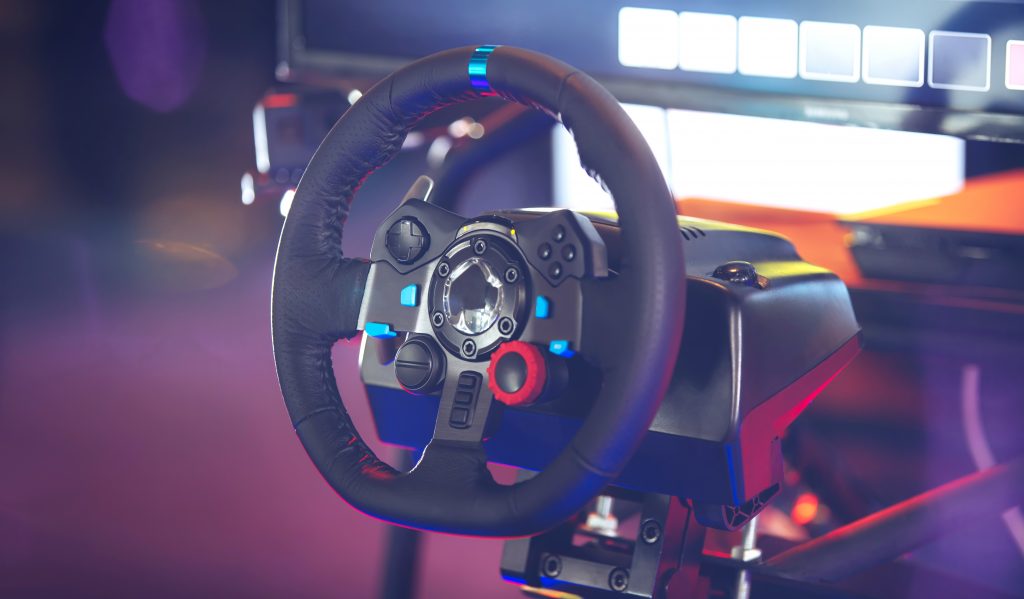 Not only do our race simulator rig rental work for your party but, we are proud of its versatility that allows it to fit efficiently in office promotions, workshops or other events as well. Just remember as few keywords that may make your user experience unforgettable- speed, teamwork, top performance etc.
Other than that, expect the following advantages from our SIM racing and simulator rental:
Big screen displays and multi-monitor or VR options
Professional control systems
Realistic race experience
F1 and other racing simulator software
Well trained and experience operators
Delivery, assembly and removal- all at one place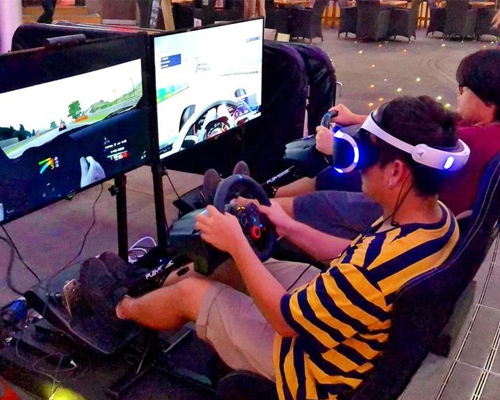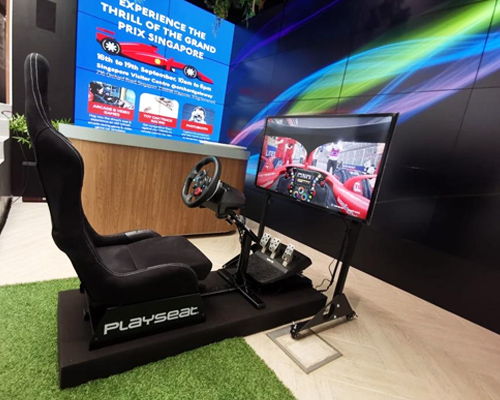 Our F1 race simulator facilitates a network of realistic competition for more than one player can participate and show-off his/her driving skills.
Versatility in Racing
We provide varied driving experiences at one place. Our compact Formula 1 simulator has got a classic design that can fit well in your limited space. Not only does it adapt with the surroundings but can also be connected with F2, F4 and multiple F1 simulators. The purpose is to make the event more engaging and enjoyable for the guests.
So, whether you are organizing an event at the corporate facility or making a race team livery, our simulator game rental can serve you with its best.
Additional Options
Our company is not only dedicated to providing good quality SIM racing and F1 race simulator rental; we also strive to offer custom solutions within no time. Right from setting up the event/promotions to removing each and every element, it's our duty to cater to the needs of our client. So, all you have to do is to explain your requirements and leave everything to us. Just be sure to enjoy the following facilities to the fullest:
Virtual reality for better and intense experience
Display of lap time to keep drivers updated about their progress
Decorative items like pit boards, Formula 1 tyres, flags etc
Better G-force simulation with motion system
Training for SIM Racing
We are proud to be the exclusive partner of BLACKWOLF Racing Academy. BLACKWOLF Racing Academy provides SIM racing venue for the hobbyist or prepares racer for on-track training. A 300sq feet fully equipped and decorated training ground located at MEGA @ Woodland. Specialise in Professional SIM Racing Rig system, team-bonding, e-race event hosting.

FREQUENTLY ASKED QUESTIONS