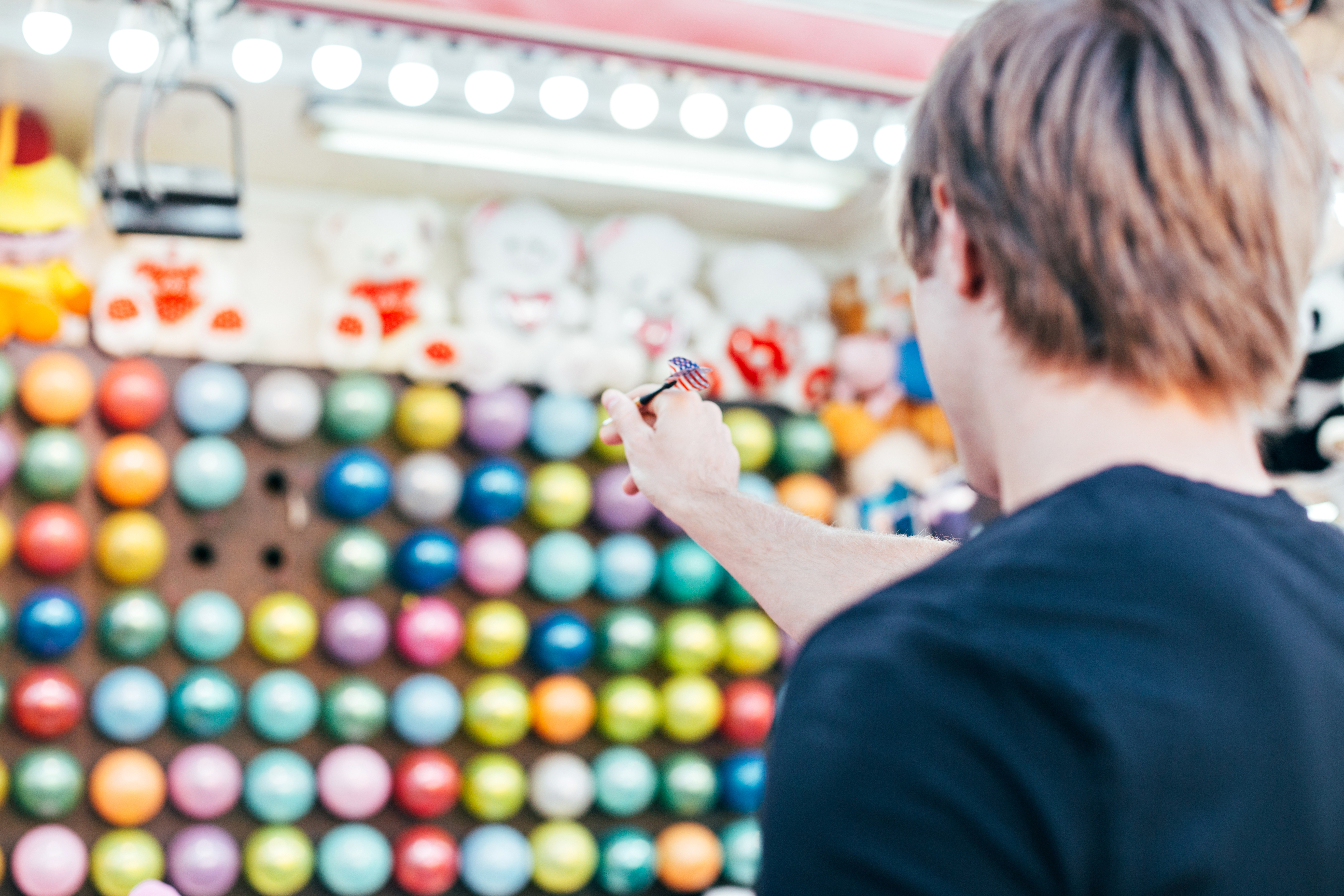 Carnival Games Are Making a Comeback – Are You Ready for the Fun?
Carnival games are a treat for the child in each one of us.
Games aren't just about small kids sliding down from an inflatable bouncy castle. They can be an excellent way for adults to break away from the monotony of everyday work too. This is why carnival rental Singapore is gaining so much momentum. Let us look at some of the crowd favorites when it comes to carnival games:
Balloon pop
One of the most popular Carnival Singapore game rental, Balloon pop, has its charm in being a simple game which can be lots of fun. The thrill of popping the balloons, the enjoyment of holding a dart and taking an aim to get a prize makes this game a big hit among people of all ages. Although there are lots of hits and misses, people still continue to come back to play balloon pop because it is way too addictive.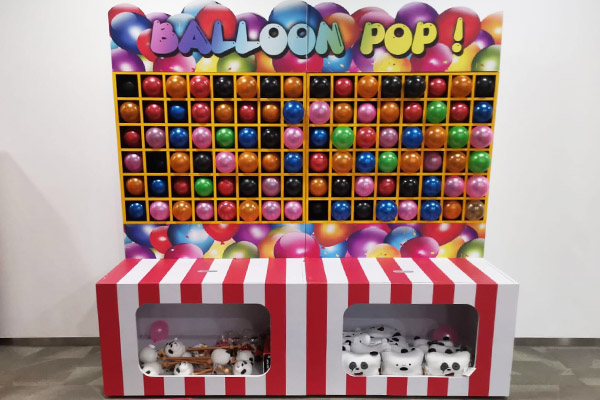 Carnival Ring Toss
Another game that tests your ability to aim right, Carnival Ring Toss is famous because of its timeless appeal. It has been around for generations now and yet people are still able to crowd around the stall to find out if they can aim to win or not. With a simple set of rules and low barrier for entry, just about anyone can try their hands at the game and win some goodies.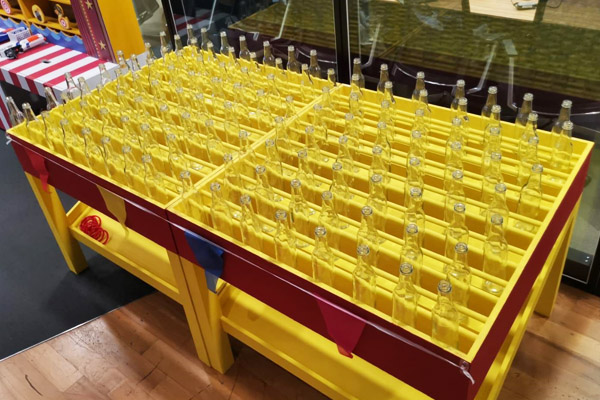 Ball in a bucket
This game is another classic carnival game similar to the lobster pot at Prudential marina bay carnival. It is ideal for parties, events and children's fairs. You will find lots of people wanting to try this game booth because of the ease, which it is played and the whole excitement of the possibility of winning a prize.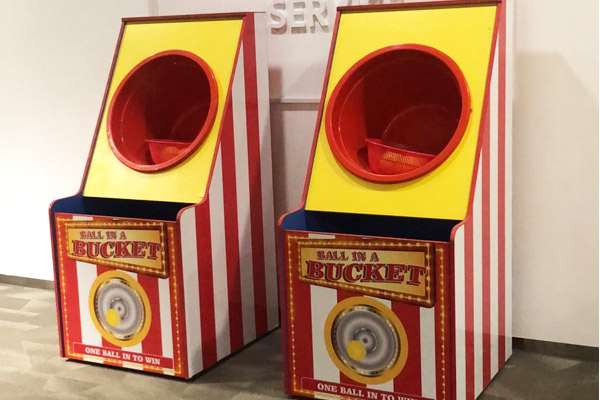 Bouncy castles
If you are having a children's party, it is incomplete without a bouncy castle. Children love jumping, climbing up and sliding down the comfy and cushiony castles. The fact that these castles are relatively safe for children of all ages makes it even more popular.
Being an adult, you can be assured and enjoy the party while your kids have fun at the bouncy castles. It is one of the best ways to keep the kids entertained and to help adults enjoy the party.
Candy Pop Playland

Backyard Fun

Safety Fun City

Antartica Super Slider

Lion Kingdom
Arcade games
In their own classic style, the arcade games have been a part of carnival games rental for events in Singapore, for as long as we can remember. They are just as popular today as they were when digitization wasn't quite at its peak. Here are the top arcade machines rental that breathe vivacity into any party:
Classic Video Arcade

Mario Kart Arcade

Bishi Bashi Arcade

Arcade Junior Basketball

King Of Hammer
Claw machines
There is something about claw machines that make them way too addictive. Kids, including adults, find themselves too engrossed trying to get lucky with a plush toy or the perfect goodie inside the machine.
UFO Catcher in Action!
Basketball Arcade
For those who have lots of energy to expend, the basketball arcade is the perfect spot. Basket enough balls to qualify for the next round. Kids can use the smaller basketball arcades whereas adults can line up for a chance at the bigger basketball arcades.
LED Junior Basketball

Arcade Basketball
Whack a frog
Kids just love this arcade game. Likewise, we've also seen lots of adults enjoy the game with equal happiness. Using one of these arcades at a party can be lots of fun. It will liven up the party and have children and adults alike trying their hands on whacking the frogs.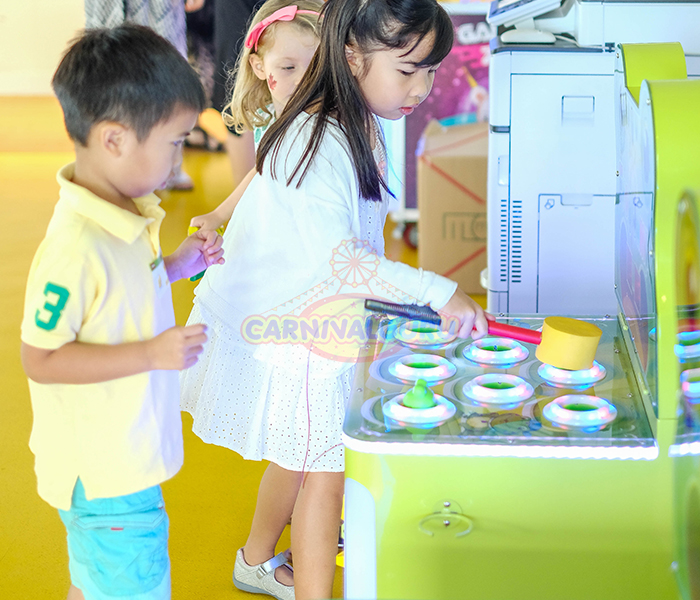 At CarnivalGuru, we keep exploring new carnival game rental Singapore to help our clients create the most exciting environment in their parties. Tell us about your favourite carnival game in the comments.  
Find out more wide ranging carnival rentals such as large carnival game stalls, inflatables games, mechanism games, water inflatable games and etc.
Follow us on Carnivalguru Facebook for more updates!