Snow Cone Live Station Rental
A very tasty-looking dessert for the kids, the Snow Cone! Shaved ice coated with colorful delicious syrup, an explosion of flavors awaits to whoever that indulges the snowy delight!
Our Snow Cone Live Station is equipped with our friendly staff and an appealing outlook to further attract the crowds to come and have a taste at our snow cones! Let's get a dosage of savory goodness into your tummy by having our Snow Cone Live Station at your events now!
Rent a Snow Cone Live Station from us for a hassle-free rental.
Standard Rental Includes
Delivery and Setup Service
Friendly staff for operation of machinery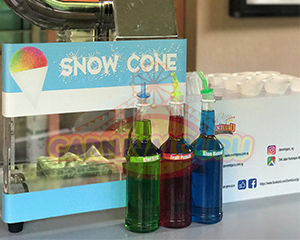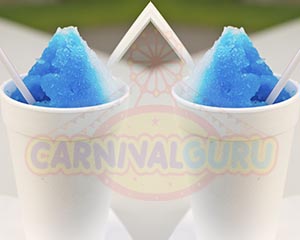 How to serve snow cones in a partyand offer a memorable experience for your guests? Look no farther than our snow cone live station rental solutions. We are committed to offering the most delicious and captivating shaved ice products with excellent coating solutions that provide a mesmerizing taste.
We make our highly advanced and reliable equipment available for amazingly affordable prices. You can ask our representative to design a customized package that meets your needs perfectly. CarnivalGuru offers delivery and setup service in a responsible way. Our experts can be hired to operate the machinery and serve dishes in a professional way.
Frequently Asked Questions