Kacang Puteh Stall
Allow an explosion of flavors to explode in your mouth with our Kacang Puteh Stall! Assortments of nuts to satisfy the taste buds of your guests! Spicy, salty, smoky, sweet and crunchy peanuts are mixed to give a tantalizing taste as you munch them together!
Green pease, cashews, sugar-coated peanuts and many more peanuts to choose from! Get them all today at your events by renting the Kacang Puteh Stall from us now!
Standard Rental Includes
Delivery and Setup Service
Friendly staff to serve the Kacang Puteh in cones
Quality choices of nuts selection
Food grade material white paper cones for hygiene purpose
Optional Add-On Services
Traditional Bicycle Rental
Table with Fitted Skirting
Indian Ethic Kacang Puteh Man
10 Varieties of Nuts and more
Customize Paper Cone Branding
Customize Pop-up Stand (Branding)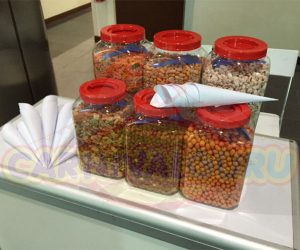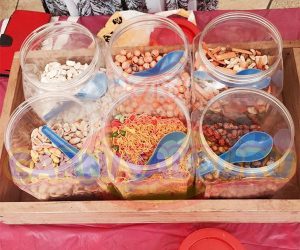 Are you interested in hiring a perfect Kacang Puteh stall? CarnivalGuru offers the most functional and reliable equipment that fulfills your party requirements ideally. If you are planning to offer tasteful snacks of exceptional quality, you don't need to look anywhere else. Our stall rental solutions offer everything you need at highly affordable prices. .
CarnivalGuru is a highly reputed and reliable Kacang Puteh stall rental company with an excellent track record and reputation. We are committed to making your party incredibly entertaining with some wonderfully delicious snacks that provide the best snacking experience for guests. Our doorstep delivery along with the services of machine operators makes your life a lot easier.
Frequently Asked Questions
Our Kacang Puteh station comes up with quality choices of nuts selection to suit the varying needs of different people. The taste blend we offer is incredible. Our rental services make the snacking experience amazingly entertaining. Your search for simple and delicious snackseasily ends with our equipment. We offer green peas, sugar-coated peanuts, cashewsand many more to select from.
If you are exploring ways to offer your guests some amazing snacks at reasonable prices, you can opt for Kacang Puteh station. Our prices are unbeatable. We guarantee a perfect combination of excellent taste and amazing cost effectiveness.
Yes; we offer some add-on services to serve customer needs in the best possible way. Our optional add-on services include traditional bicycle rental, table with suitable skirting, various types of nuts, customized pop-up stand, customized paper-cone and many more.