CARNIVAL FUN FAIR GAME BOOTH
Whether you're planning to host a carnival or modern party, Carnivalguru has got you covered. We have the best games and equipment rentals to make your event a success. From a wide range of game selections, our creatively curated carnival games will surely make the party spicier.
We offer booking services for our carnival games as part of our event planning services. We are capable of delivering and setting up the carnival game stations of your choice. We also offer an opportunity for event companies to rent our games.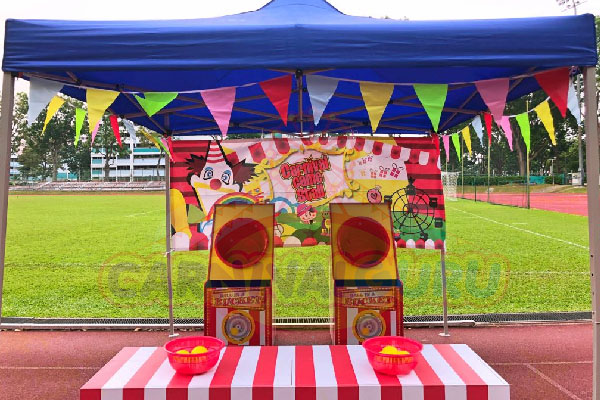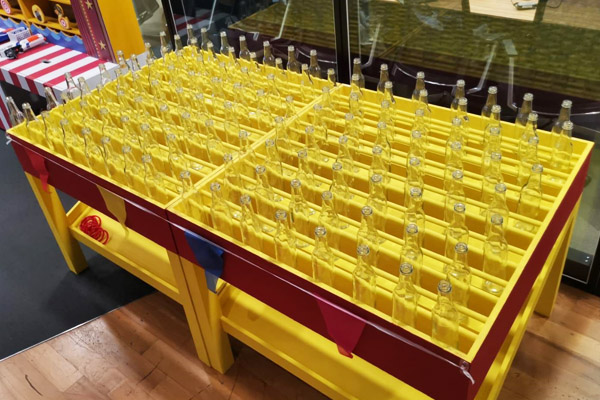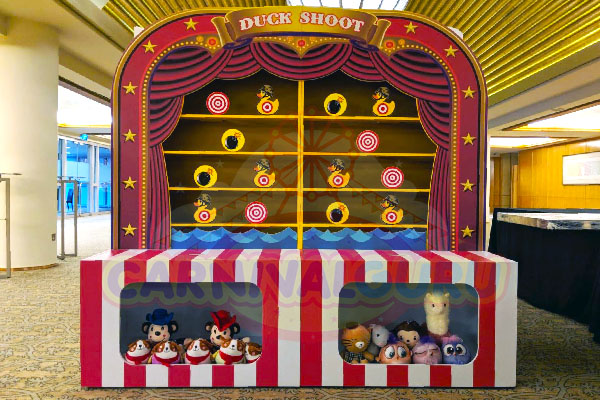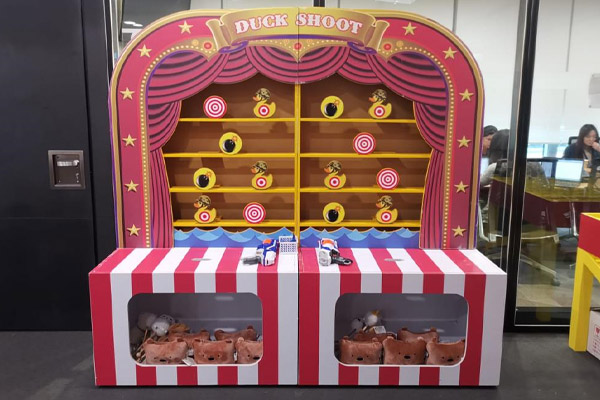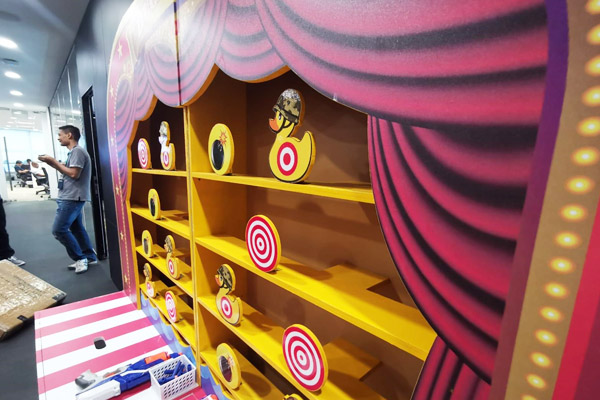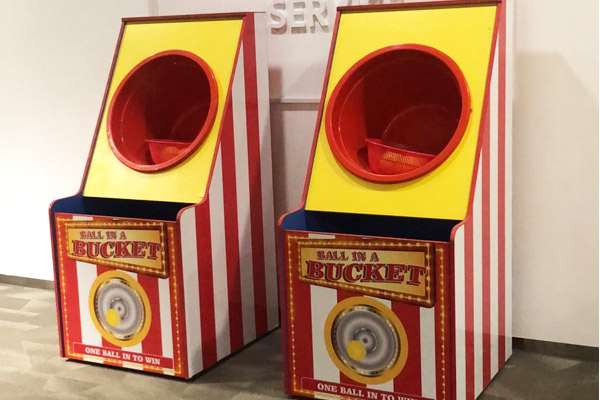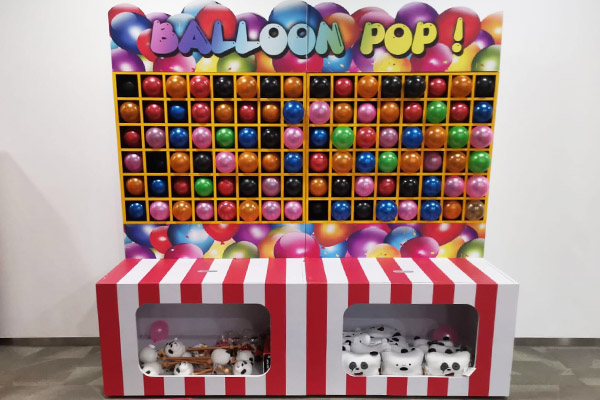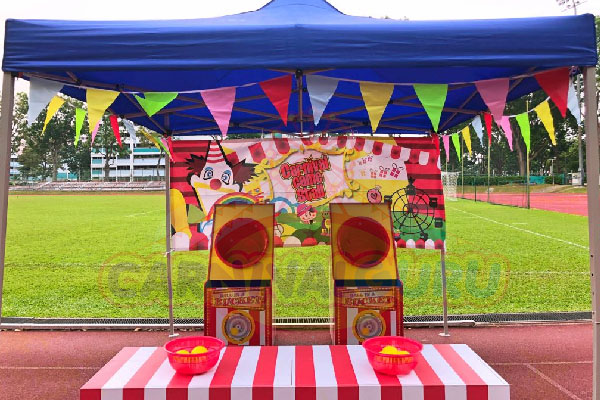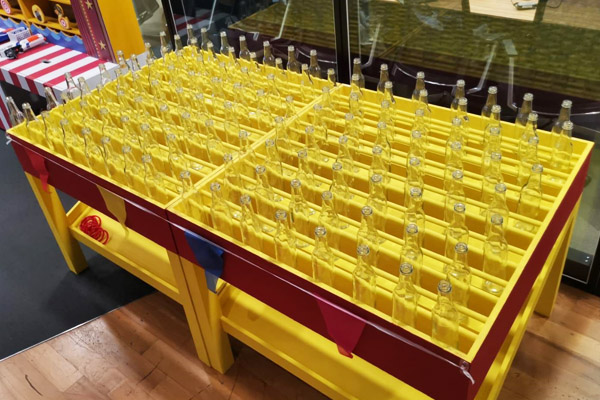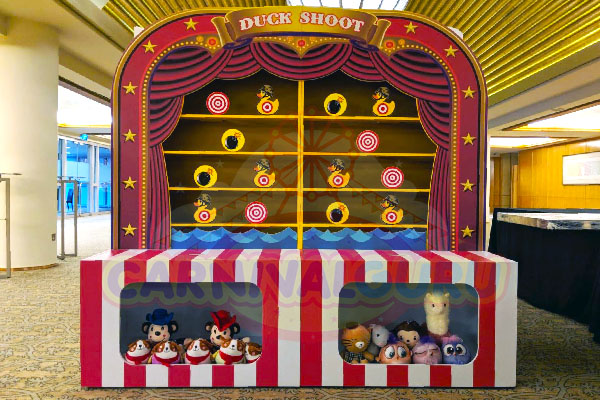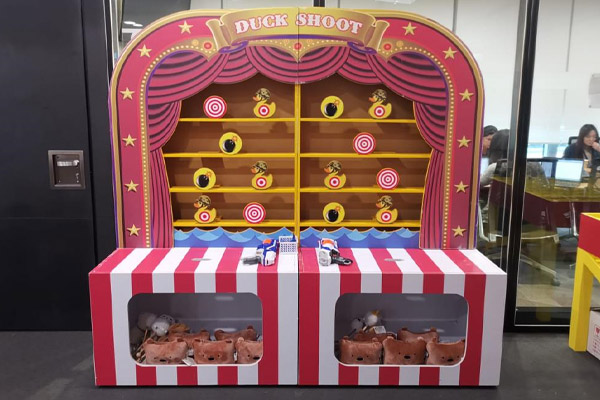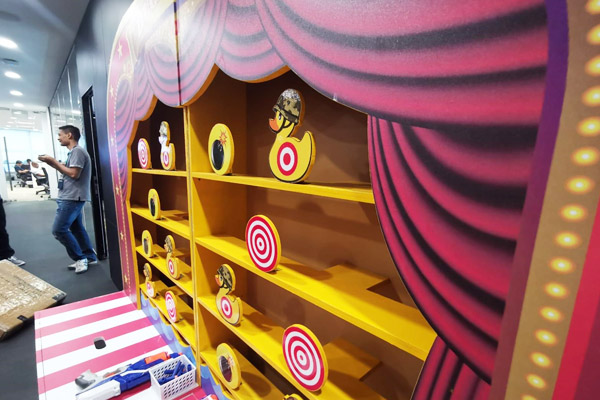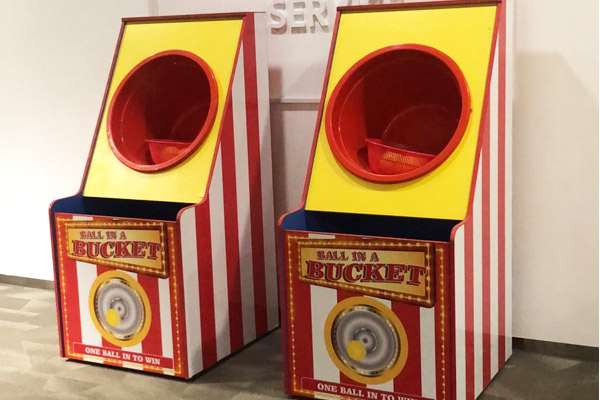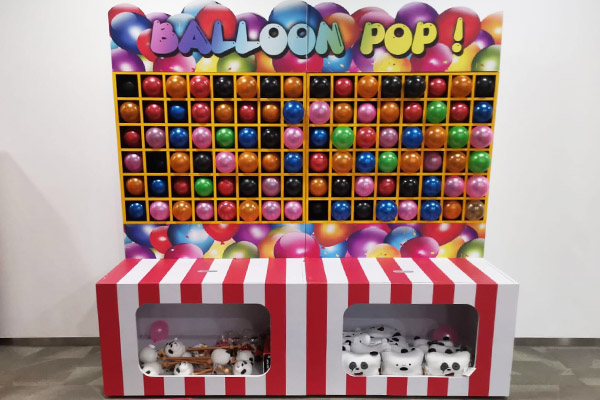 The games we offer include:
Balloon Pop
Hosting a carnival party that all kids will have fun in is the type that is filled with a colourful ambience. You can bring the exciting colourful balloons to your son's or daughter's birthday party and invite all the kids to this carnival-themed party. If you want it at your backyard or at the local park, your kids will always have an awesome time trying to pop the balloons for exciting prizes. Make things more interesting by letting your guests take aim and toss sandbags to pop balloons and win a prize.
Shoot Carnival
Shooting games are a carnival classic and Carnival is not about to disappoint you on that. Choose our shooting games and see it become the main hit of the event (pun intended).
Choose the option that suits your budget and situation, whether table-top, freestanding, or freestanding with an accessory table. This game is perfect for trade show displays, rental companies, home backyard parties, or school parties.
Carnival Ring Toss
The carnival ring toss game is a simple but interesting game that pulls everyone's attention. Carnival Guru offers this game with an inclusive package that comes with a rack that is arranged with a pack of pop bottles and also includes supplementary coloured rings.
The main goal is to throw the soft rings on pop bottles such that it falls on the neck of the object. Anyone can try out the game and whoever gets the highest number of bottles in a ring is considered the winner.
Down A Clown
How many clowns can you knock down? Complete your carnival event with Carnival Guru's awesome Down a Clown game that features a convenient stress-free setup.
Get your guests to toss multi-coloured bean bags at the clowns so as to knock them down. If you knock two clowns that look alike, you win! Enquire for a carnival booth or game attendant that will compliment this carnival game and make the event truly unique.
Lobster Pot (Ball in a Bucket)
A carnival classic, the Lobster Pot game is an easy but fun game to experience. All you have to do is swing your wrist to drop a ball in the bucket and win a prize!
Other large-scale fun fair carnival games we include:
Milk Can Toss
Ball De Bingo
Coin Flip
Ball Stop
Colour Ball
Rebound, and more
Some of the top-quality standard services we offer include:
Sales of Plush Toys
Sales of Game Prizes
Carnival Tent Rental
Carnival Game Booth Setup
Customization of Game Booth
Branding of Game Booth
Customization services of Carnival Game stall available, email us to find out more!
Other Services available:
Sales of Plush Toys

Sales of Game Prizes

Carnival Tent Rental

Carnival Game Booth Setup

Customization of Game Booth

Branding of Game Booth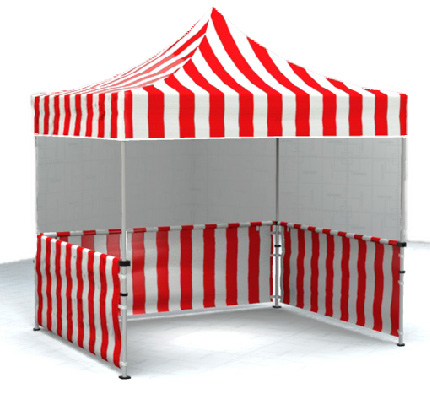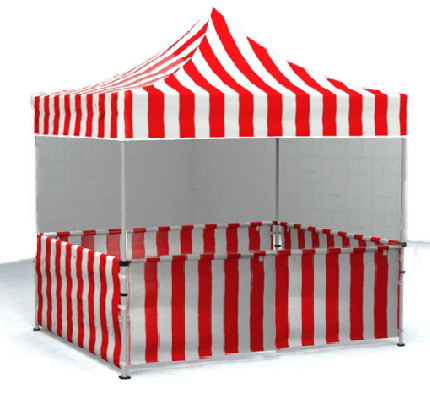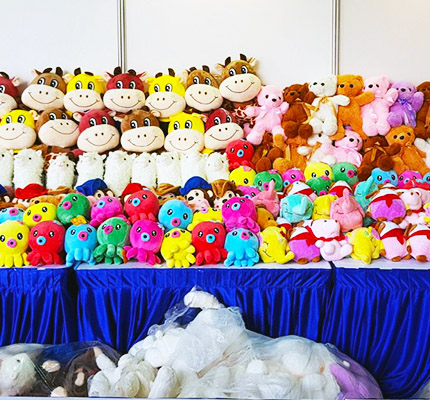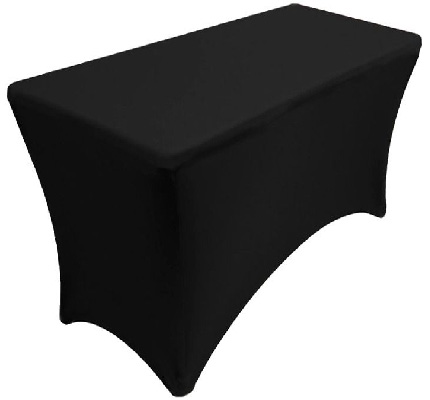 Why choose us? 
Our experience precedes our business and that counts a lot
We off fast, efficient and timely delivery of our services
Our client's satisfaction remains our first priority
Free installation and delivery to our surrounding areas
We offer competitive market price for our rentals compared to other companies
A plethora of carnival games that suit individuals of every age.