What options you have for funfair carnival games and why you should consider it?
Being at a funfair carnival has some amazing surprises and excitement in it stored for kids. Apart from the delicious food varieties cakes and decorations, one thing that makes the carnival a fun affair are carnival games. These fun fair games are usually so interesting that even adults love to participate in them. If you are planning to get some really cool and interesting funfair carnival games but are confused about which one to choose then you must go through these options. These are some great options for you because of various reasons.
Check out Some Fun Fair Games for Your Event
1. Balloon Pop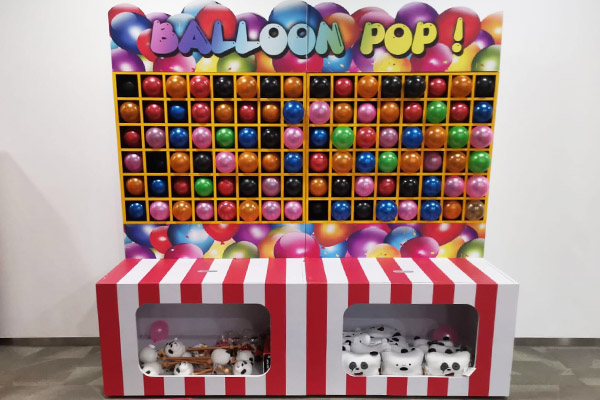 This is one great option for funfair carnival games if you wish to make your parting truly entertaining. For getting some best results and experience, the installation of a balloon pop machine is a great idea. You can simply get it on rent from trusted carnival renting stores. After all, it is all about smartly planning an event to make it maximum enjoyable.
This game with Balloon pop machine is not only simple but very engaging as well. This game can be played by everyone and is easy to understand. Such games become a delight to play within no time.
2. Ball in Bucket
Since game stalls are and have always been an unavoidable attraction for almost every event and party. You can impress your guests with some great choice of games like "ball in the bucket". Keeping in mind that a funfair carnival must have all the entertainment and fun factor in it, we have got you this great option. You can make the crowd go crazy with the help of an interesting and functional ball in bucket machine. This game is also known by the name of a lobster pot.
3. Shoot Duck Carnival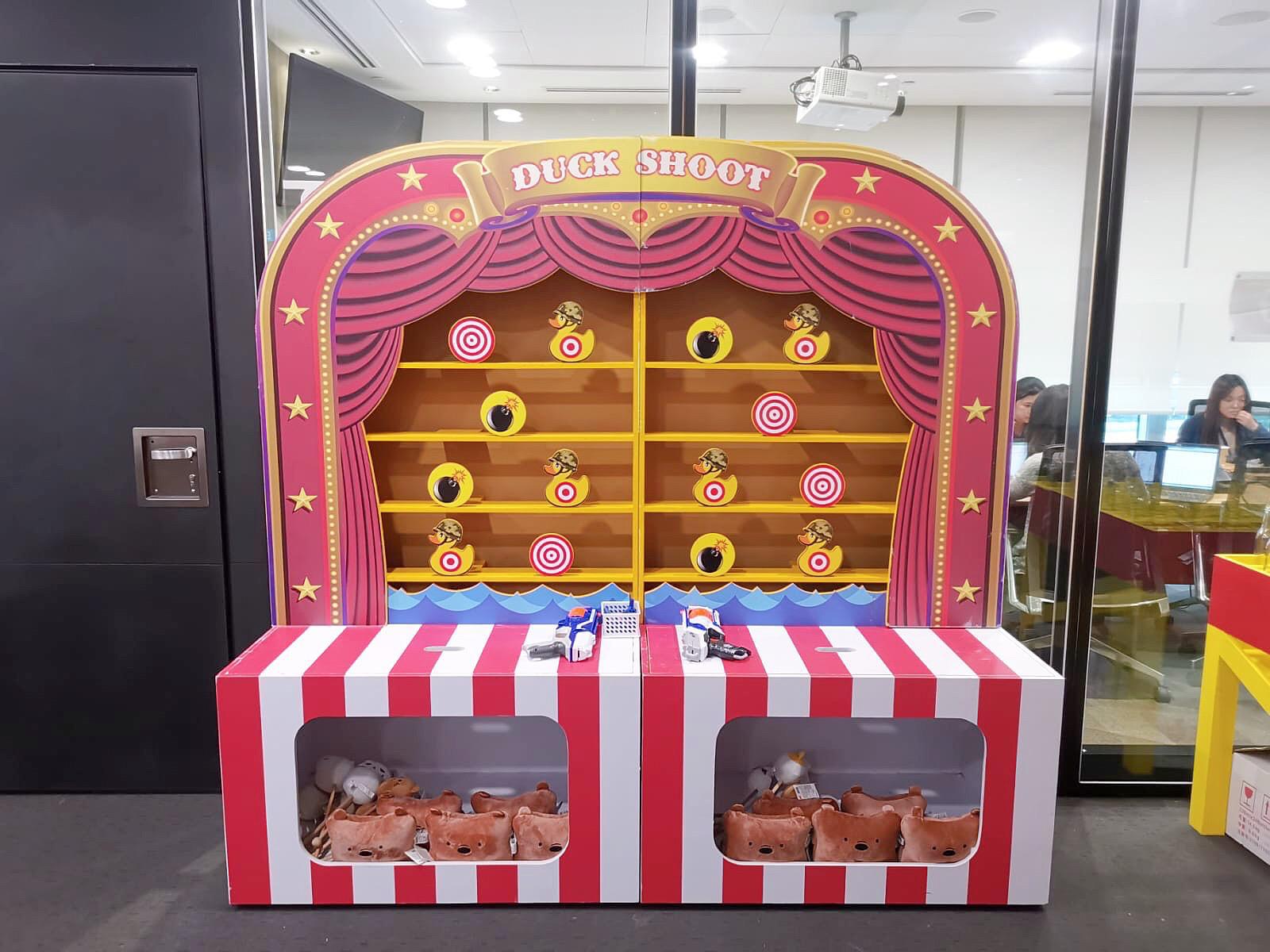 Everyone looks for unique ways for making the funfair carnival one thrilling and exciting affair. Therefore, hiring event equipment has become a normal and smart practice. Make sure you have got a shoot duck carnival machine for the upcoming event as this game is an absolute delight for the person who plays it. People who love shooting games will find it exciting.
4. Ring Toss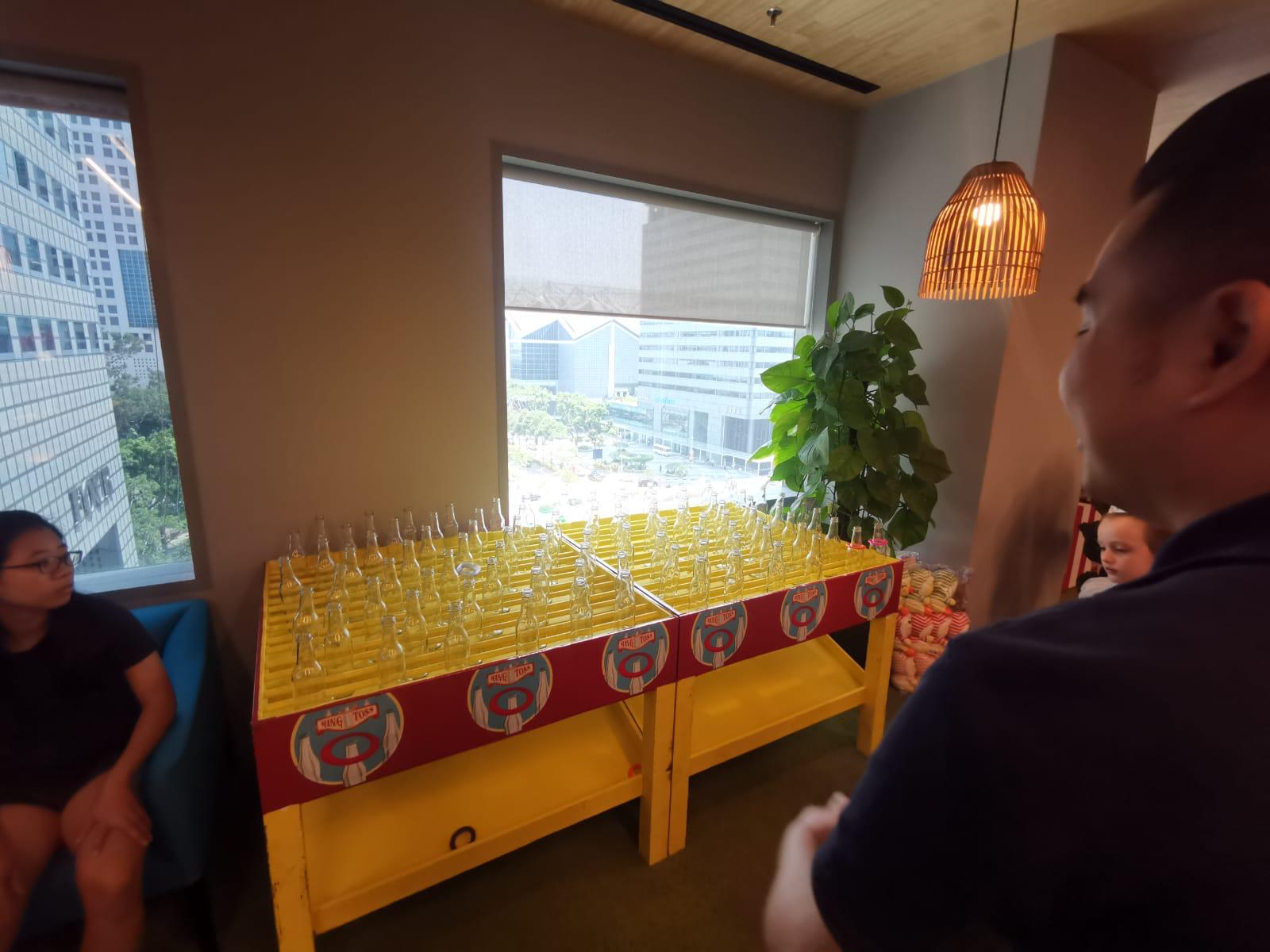 Have you thought about including the ring toss game for the upcoming funfair carnival? If not, then you must add this to your list. This game always makes every event truly exciting and endearing. This game brings in a lot of entertainment therefore, people love to play this game. In this game, a ring that is kept on the top of a bottle is tossed and is said to be a win if the ring comes on the neck of the bottle. This game becomes interesting as it brings in the chances of winning exciting prizes. You can even replace the bottle with another object too as per your preference.
Here are some great suggestions for funfair carnival games for you. You can look forward to these options and choose which one is best for the kind of upcoming event you are planning. You can make it simple for renting all the games from a trusted carnival game renting service like CarnivalGuru.