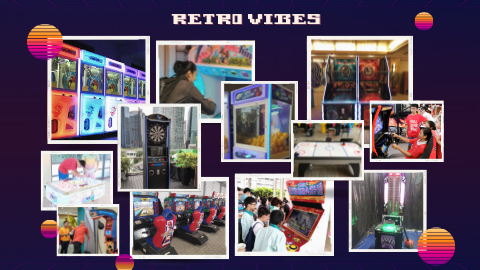 Why Arcade Machine Rentals are the Best Idea for Your Event
You may be looking to rent arcade machines for your corporate events, family day, or birthday parties, but aren't sure how to go about it. After all, what's the point of renting arcade games if you're not going to be able to enjoy them? Here are why arcade machine rentals make the best party idea around.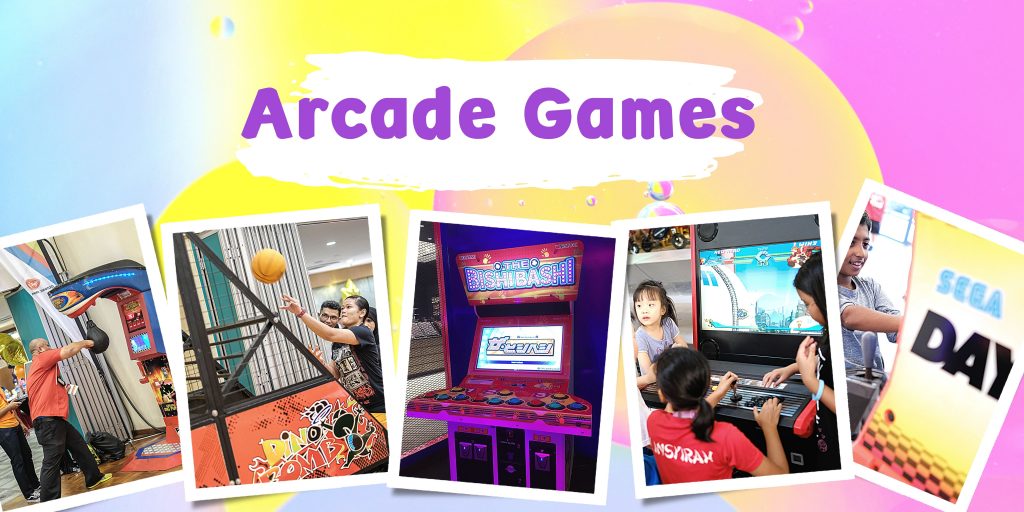 1) Arcade Machines Are Fun
It's easy to understand why arcade machine rentals in Singapore are so popular. Playing them is a great way to relax, unwind, and have fun with friends or coworkers. No matter your age, they are always good times, so they make perfect event entertainment. Booking an arcade for your event is a great idea if you want something fun and engaging. When in search of arcades, choose us: Our arcade rental shop rents both classic and next-generation machines. Our rental equipment is flexible when it comes to renting it out for parties and other events, which ensures that everyone can find something to enjoy.
2) Arcade Machines Create Excitement
Your event will come alive with the excitement and energy of arcade machines. No matter what type of event you're hosting, arcade games are a great way to spice things up. The popularity of these machines in arcades and family entertainment centers has grown steadily over the last few years.
3)How Much Does It Cost?
The cost of renting arcade machines varies greatly depending on where you live and what machines you need. The daily rate is typically between $250 and $1500. Package prices are available for bundled rental and term rental packages. Please contact us right away for a non-binding quote for your event!
4)What We Can Do For You
Get in touch with us today and we'll help you decide if renting arcade machines is a good idea. You can choose from a large selection of arcade games at Carnivalguru. If you're interested in booking us for your next party or event, just give us a call! +65 96576519 What is better than entertaining arcade games that everyone can enjoy? Nothing, unless you can find a better deal on these arcade machines. You can also inquire about our exclusive discounts on arcade game rentals! Get in touch with us right away to start planning an unforgettable party.
5) What Games Do We Have?
As a rental company that has rented arcade machines for over four years, you can always count on us to have your favorite games available. Whether you're looking for a retro video arcade or Mario Karts, you'll have plenty of options to choose from. In addition to a large selection of titles, we also have a collection of nostalgic arcade machines from the 1980s and 1990s, so if you want to add a vintage touch to your upcoming event, we're just what you're looking for! A list of some of our most popular games can be found here. For any queries or questions regarding a specific game, please contact us at enquiry@carnivalguru.com.sg or call +65 96576519.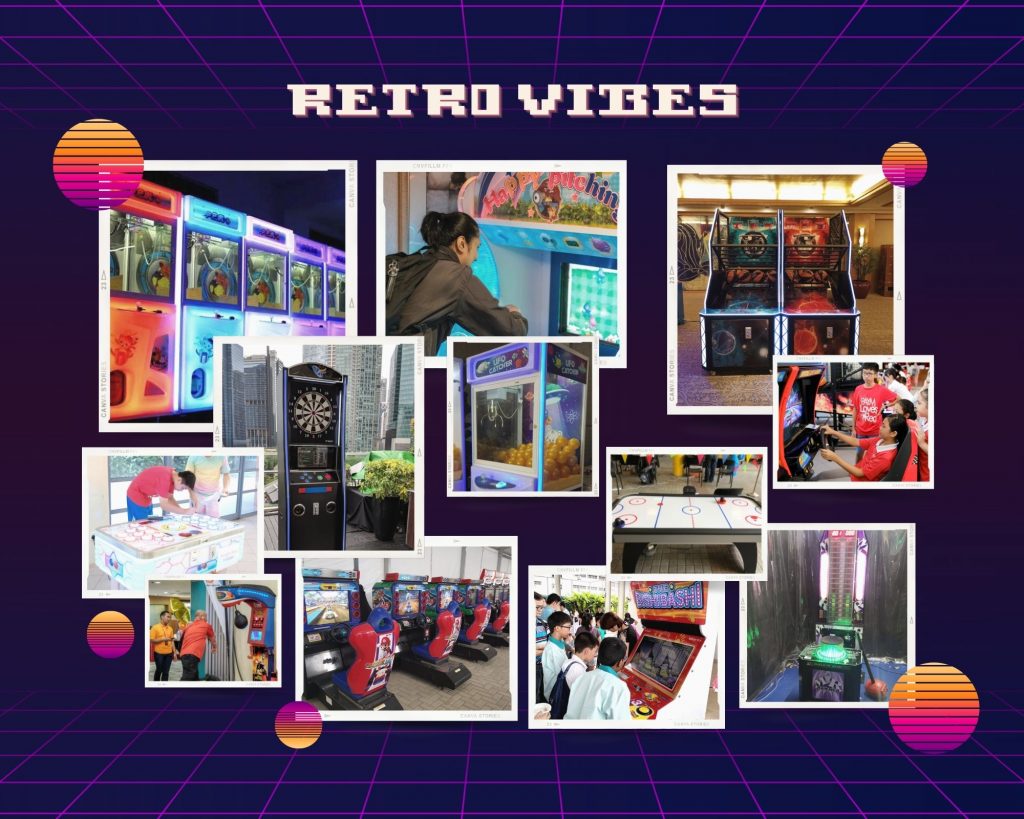 Claw Machines
Gumball Machines
Gashapon Machines
Basketball Arcade Machine
Bishi Bashi Arcade
Air Hockey Table
Arcade Air Hockey
Foosball Table
Daytona USA
Mario Kart GP2
Initial D 3
King Of Hammer
Punching Game Machine
Darts Machine
Dance Dance Revolution 3
Pump It Up NX
House Of Dead
Alien Termination
Point Blank Shooting
Time Crisis 2
Jurrasic World Shoot Game
Whack A Frog
Whack'em Gator (Interactive Whack A Gator Game)
Beat Bean Arcade
Classic Video Arcade
and more..