Why you should hire a professional for event management services?
The event of any kind is said to be memorable and perfect when professional event management services are hired. There are various reasons like stress reduction and timely work which clearly implies that hiring a professional event management company is a must-have for every person planning to have an event.. Organizing an event is complex and involves various costly exercise thus, getting it done by the experienced team can help to be sure that every detail is perfect. However, not everyone is aware of these amazing factors that clearly show that hiring a professional event management services is always a good idea.
1) Time and money-saving
You can save a lot of your time, efforts and money by getting the event management work outsourced to a reliable company that has experience in organizing various events day in day out. Since, these event management companies usually have tie-ups with various venues, hotels, and suppliers so it becomes easier for them to negotiate the prices on your behalf. These event management professionals know how to bring added value for the money that you pay and it is always good to have such services for better experiences. These event teams help in reducing all the stress of those work headaches of the last moment and hassles by organizing the event in a well-planned manner.
2) Helps in getting creative ideas that can be great for your event
Event organizers have the experience of organizing events every time with various concepts. Therefore, these people have the best ideas and creative team that can suggest some unique as well as new trendy ideas for the event. The best part about the ideas given by them is always doable and tested so there isn't any problem of making it work or fear of failure while implementing it.
3) Planning and budget management through experts
For a flawless event, the initial brief plays a backbone. One must have a detailed master plan for bringing a successful event along with that the budget and timeline must go in the sink. By hiring an event management company you can be sure that require to get an outline that will have a proper working document with details and updates of every work done so that nothing is missed. Talking about the budget, it will be well managed by a professional expert which means proper utilization of resources and no-cost damage in the making of a memorable event.
4) Great utilization of various Technology for the event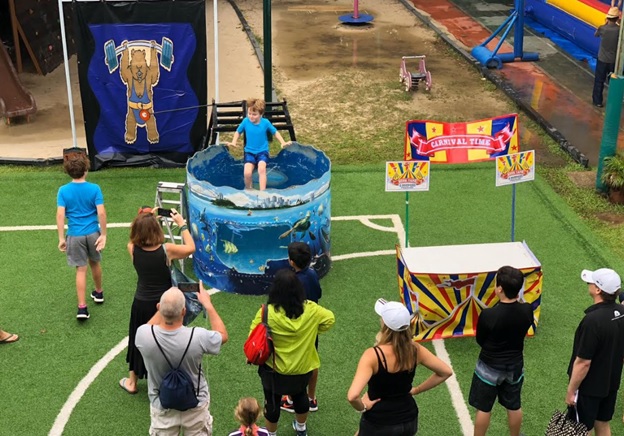 It is a well-known thing that every event management company uses many different tools and software that helps them to be well-coordinated with the needs of all the attendees. It may also include the creation of an event-specific website that represents the details about all the events or upcoming conferences on it. Apart from this event management company can guide you throughout the AV requirements by getting you some of the best solutions with a special AV team at work. Various event management companies have good contacts with trusted suppliers which helps in getting the work done on time even with a tight budget too.
5) Professional work delivery on the day of the event
Having a detailed event plan for everyone is a must-have part for making sure that the event goes smoothly without any last-minute problems. This plan of the event schedule has information on every hour to hour progress and every small detail that is added to the event. This becomes a lot easier and better when a well-briefed set of the team is working upon it. Such things, when managed by experienced professionals, gives a sense of relief to the people so that they can enjoy the event just like others.
Here were some of the most important factors that prove hiring a professional for event management services is a great idea to implement for a smooth and amazing event.