Playing Racing Simulator for the First Time? Know This First
In today's scenario, Esports has become quite popular among people of all ages. As a wonderful genre of the games, the racing simulator is indeed a great choice to keep your guests and children entertained during the events. These days, it is no tricky to find a platform where you can take a simulator racing game on rent. Certainly, this game will add charm to your party and keep your guests inspired throughout the event.
Of course, you might be interested to know how you can play a racing simulator to have a great experience. After all, winning a race is more than just fun. Before you begin, a lot of questions might come to your mind. This post will give you a detailed look into various factors that matter when you are playing the first time. So, let's get started!
Availability of various types of racing wheels
The racing wheel is indeed the main thing in any racing simulator game. With a large variety of racing wheels, you will definitely be going to get access to various features. Of course, you must never avoid your budget, as your budget will decide which type of racing wheel will fit your needs. If you have enough money to spend, you will then need not to think much and pick the best racing wheel among the varieties available in the marketplace.
Pedals and shifters are quite important
Generally, racing wheels are offered with a bundle of choices on pedal sets. This means when you choose the racing wheel type, you will get access to pedal set with it. The pedal sets are of a higher quality with an added shifter for immersion. With an electronic handbrake, wheel, pedal, shifter go perfectly to suit your interest.
PC or Console? What's your choice?
Of course, it matters which option you choose to play. Whether PC is your choice or console, you have to consider how seriously you would like to add fun to your event. With a wider variety of compatible games, you will surely enjoy playing on PC. However, you can ask experts for this if you want to double the fun of the racing simulator. Since you are hiring a professional event planner, you don't actually have to feel worried about the choice you will make.
Cockpits and Wheel stands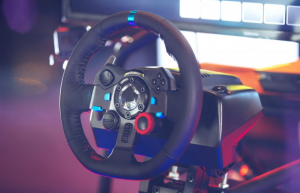 Obviously, cockpits and wheel stands are important to choose, where you have to mount your wheel and pedals for real fun. You can choose the budget option here. The portable wheel stand is certainly a good choice to mount your wheel and pedals to. This can be pulled up to suit your comfort in front of your TV. Cockpits can be a bit expensive. But, you can bundle up cockpits with the entire accessories by hiring an event planning agency to save bucks.
What's Best?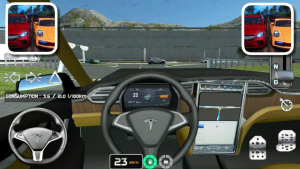 Of course, you might want to know what will be best for you. Instead of being panic, you should think practically. Since it is all about your upcoming event, hiring an event planning company can make the job easier for you. It is no denying that they know better than you. That's why it is highly recommended for you to seek advice from professionals.
By hiring a professional event planner, you will not only get a clear idea about racing simulator setup but also get instant discounts. You don't actually have to go somewhere and take the game on rent, as event planners have the best choices for you. This way you can not only save your time but also get the best options that suit your style for the upcoming event. Now, call the experts today and let them do the rest!