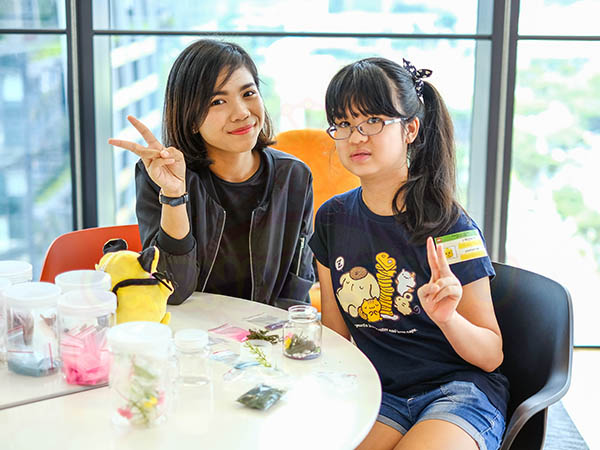 Enjoyment in carnival with Art and Craft Station
Kids love art and craft and especially colors. If you are planning to throw a carnival for kids, then Art & Craft station from us at Carnival Guru will be the best choice for you. It can help in making the carnival interactive and fun-filled with colors and crafts fringe activities. Each and every event that we plan, are developed carefully keeping in mind the age group and stage of every child out there in the carnival. Not only carnivals but we also set up art & craft station, fringe activities for birthday parties, events and many others.
What do we do?
We at CarnivalGuru provide your event with a welcoming and super nurturing environment that will help the children to explore around with their mind freely. Our art and craft stations can help the kids to dive into their own imagination and delve around with their creative thoughts. No restriction, just free minds and full of enjoyment. This way, your kids can blossom like their own and grow in their skills, confidence and self-esteem. Thus, you can have a variety of fringe activities in order to meet all your needs.
What services do we provide?
We provide various services related to events along with art & craft.
For parties such as birthday or family day events
Art and craft station for shopping malls.
Art and craft station for small and big carnivals.
Our kid-friendly team:
Carnival Guru work with a team of ECD or early childhood development certified assistants and facilitators,who help us in conducting the art and craft workshops. They are highly trained who can easily handle kids and mingle with them just like their friends. That is what makes us special from others. We know what kids require and also that every kid is not the same. Our trained professionals can easily cope up with the kids and be their best friends in the events.
Our various types of workshops:
We try to cater to each and every need regarding art and crafts in the events for kids. We provide a wide variety of art and craft stations, name a few sample such as:
Face mask painting: Kids love masks. So, why not let them create their own. We can also help in conducting various competitions.
Kid canvas painting: Let your kid's imaginative mind take the power and bring out their creative artist side. Kids are filled with imagination and when it comes to painting on canvas, nothing can stop them.
Cookie Decorating

Puppet Making

Terrarium Workshop
So, if you are willing to conduct a carnival or event for kids, we at CarnivalGuru are right here for you with our art & craft stations. Besides conducting various workshops, we also offer hassle-free packages for the events such as craft materials, tables and chairs for kids, easel and stands and many more. So, what are you waiting for? Contact us today and host the best event for kids.
Find out more at https://www.carnivalguru.com.sg/kids-art-craft-stations/
Follow us on https://www.facebook.com/CarnivalGuruSingapore/ for more updates!