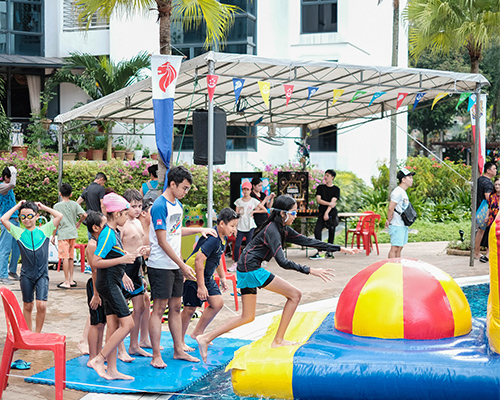 Regentville Water Fiesta Is Back!
 Regentville Condominium Estate celebrated Carnival event for the second consecutive year with CarnivalGuru.
The Water Fiesta is Back event became more fun with something for all age groups like water activities, game booths, and kid zones.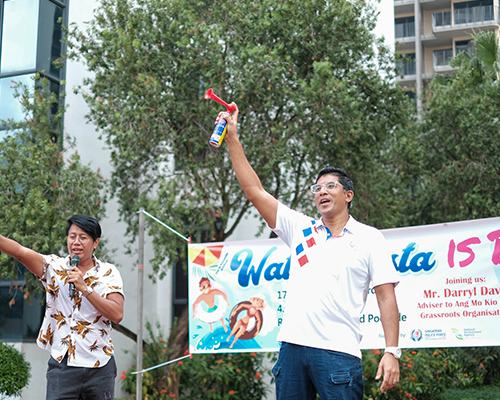 Carnivals are full of fun and happiness, and it becomes merrier when celebrated with neighbors in your own surroundings. We were glad to organize one such carnival event for the residents of Regentville Condominium Estate. This was the second consecutive year for setting the carnival for the joyous residents – and the fun part was the venue of Regentville Pool and Poolside.
Families and friends make carnivals memorable, and we do our part in making them one of the best in their lifetime.
This year's Water Fiesta event had many such 'Wow' moments that definitely would have struck a string in people's heart.
The carnival event we organized had a number of water activities making this heat soaring season bearable as well as fun. We also had few land games for all those water-phobic personas. Some of the most striking highlights of the events were –
Water Activities
Pool and Poolside carnivals definitely demand some water activities to instigate the fun element in the events. We had a number of different games for people belonging to different adrenaline levels. In short, we had something planned for each one and everyone.
Water Obstacles

Paddle Boat

Water Drum Walker
Ninja Water Obstacle Course – For all those adrenaline junkies, we have set an innovative hurdle obstacle slide. This water inflatables play becomes more fun when the contenders compete among themselves to win the competition.
Paddle Boat – For those who love boating more than playing and spraying water, we had set a few paddling boats. This section was fun for kids as well as those who wanted a calm, relaxing session amidst the water pool.
Water DrumWalker – This gives the feeling of walking on water. And adults, as well as kids, showed immense enthusiasm on trying their hands (or should I say legs) at it.
Carnival Games Booth
Poolside event can't be only about water and fun. So, we did set a few land activities for all those who want to stay aside, from water for some time (or all-time). Everyone can get their hand at it while enjoying all other activities going around.
Shoot the Ducklings – One of the most famous and loved games of shooting was sure to make an appearance. The shooting skills were tested for children as well as adults.
Carnival Ring Toss – Put ring loops in its places to gain points and make your own high score. It was one of the favourites among children, and they couldn't get enough of it.
Kids Zone
You cannot miss kids in a family carnival. And this section was especially dedicated for all such sweet, adorable kids. There were a number of kid activities like Whack A Frog arcade game and Animal Rides for kids as well as their parents to enjoy some time in this fun-going carnival event.
Lastly, all these activities were not the only thing, we also made sure that people were well-fed to keep their glucose level high. We had a few food stalls like Steam Cupcorn Live Station for people to use some machines in between the activities. Other than these, there were decorations like inflatable puppet dancer, lights, and a game host to conduct all these activities. The event was fun and we look forward to another year of all these craziness and happiness ahead.

Find out more HERE!
Follow us on Carnivalguru Facebook for more updates!