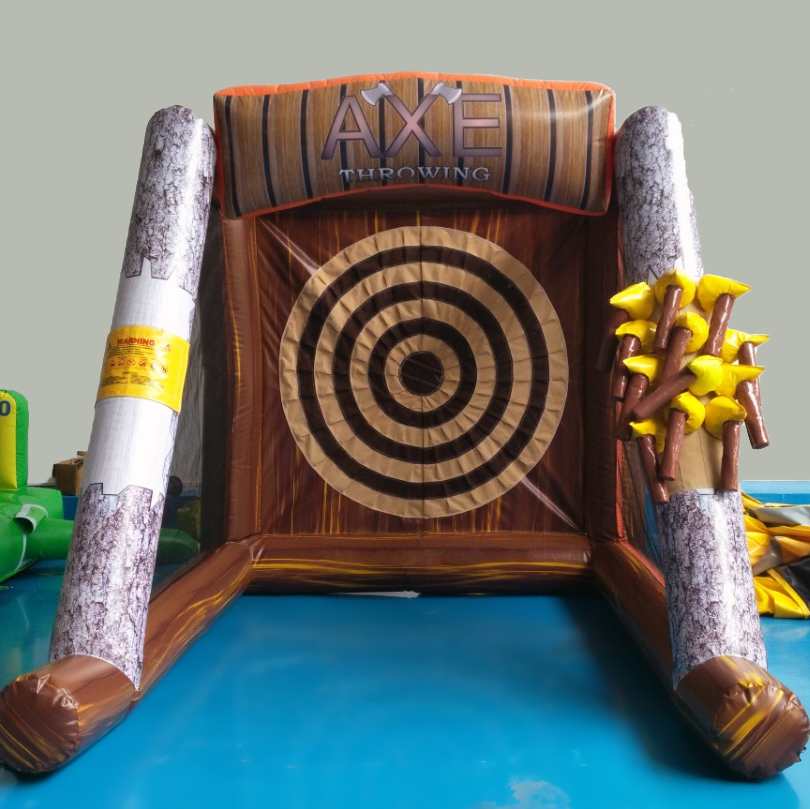 Cut through the Boredom with our Axe throwing inflatable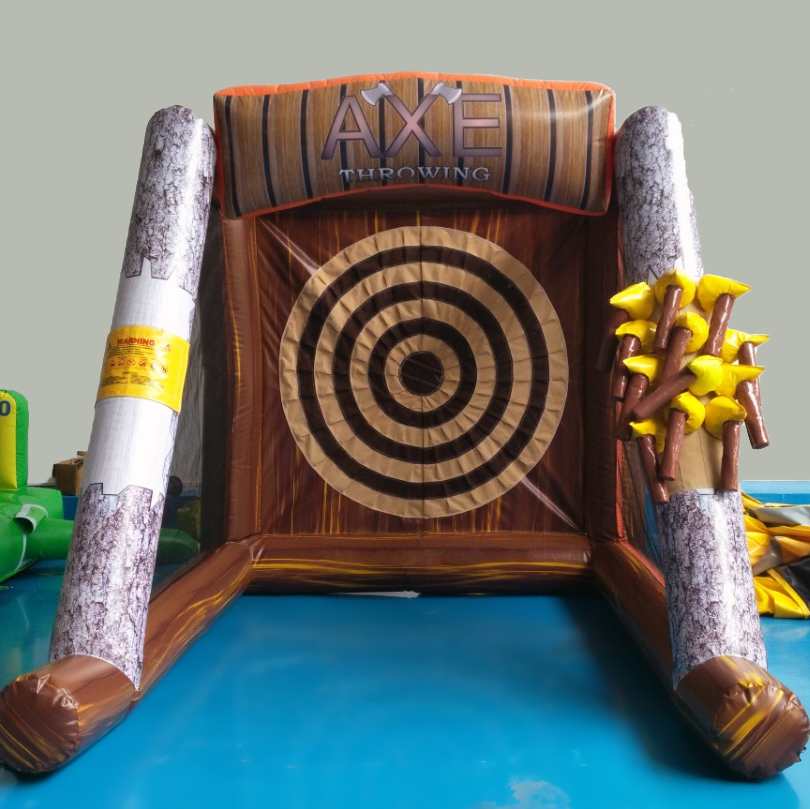 Axe throwing inflatable is the new trend. The game is becoming popular for its uniqueness and is definitely a must-have. Imagine if you could just throw an axe and hit…a target. The game takes away the danger and replaces it with a calculated foam-filled axe.
If you have played darts before, then this game is for you. If not, this game is definitely for you. Either way, the game is enjoyable for people of different ages. Rent our axe throwing inflatable and get the party started.
How is the Axe Throwing Inflatable played?
The game is designed to have multiple players but may also be played solo. Where there are multiple players, each take turns trying to hit the target using the axe. The closer you get to the target the more points you earn. The points are then added, and a winner is determined. Trying to hit the target brings along adrenaline as you struggle to focus on the specific spot.
Why Us?
The wooden-inspired designs are sure to draw attention. The target is visible from a distance, making it easier to play the game.
The illusion of throwing an axe is created as one throws the vecro-filled axes. The axes, therefore, can't cut someone in the event he or she misses. All safety procedures are followed.
Most people assume that the game is for adults only- I mean how a kid can lift an axe? Well, they can. The axes are light enough for kids to be able to play.
Don't throw this opportunity away-throw the axe instead.
Contact us and get one or our entire axe throwing inflatable today.
For more in-house carnival equipment and games rental, check us out at:
https://www.carnivalguru.com.sg/carnival-rentals/
Follow us on facebook for more updates!