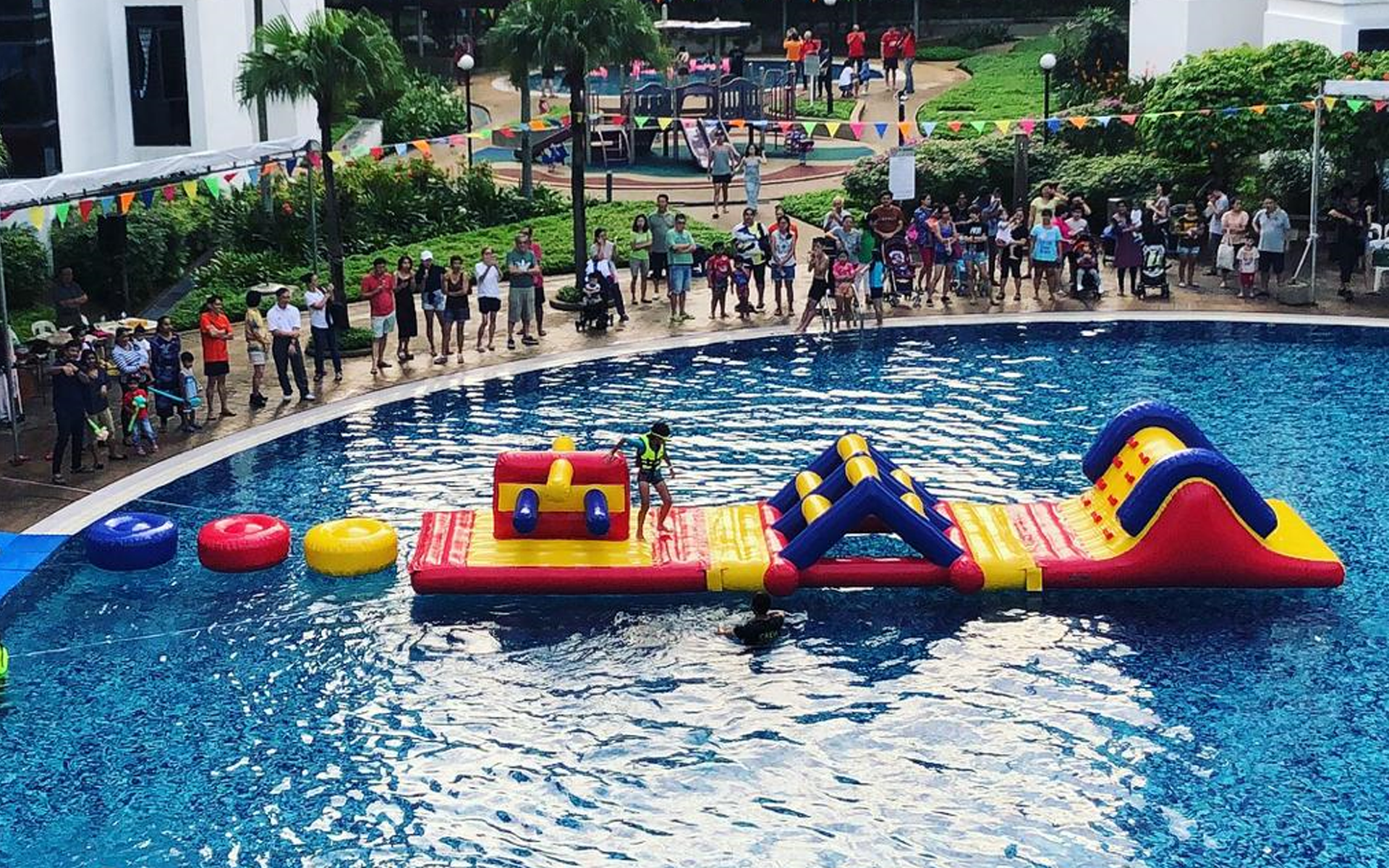 Slide in the Fun with Water Obstacles and Water Slides
Water Obstacles
Nothing says "fun" like an adventure. Our water obstacles bring adventure to your event. The 'obstacles' makes the sliding more fun. You may see how it looks like from the outside. However, as you splash through the water games obstacles, it is nothing like what you have seen. You look forward to the next twists and turns.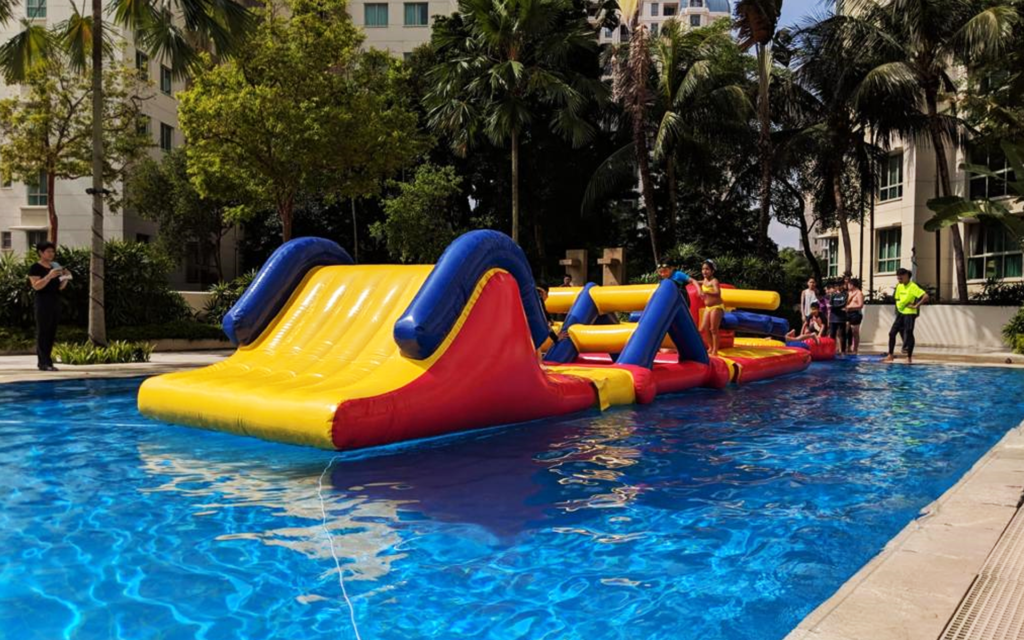 Renting water obstacles comes with many benefits:
Our designs are uniquely chosen to drive the adrenaline to your event. You may choose from simple to complex designs and themes.
The eyes decide whether you find something attractive or not. The colors and designs used are sure to attract and retain the people in your event.
Feel that it is too long? Too short? Our water obstacles inflatable have modular parts which you can extend or remove segments of it.
Water slide
There is no doubt that kids love to play with water. What if you could turn that into a safe water sport? You can. Our water slides are created with kids in mind. The first thing you notice is the carefully selected colors. They are super attractive to both the young and the old. Have a look: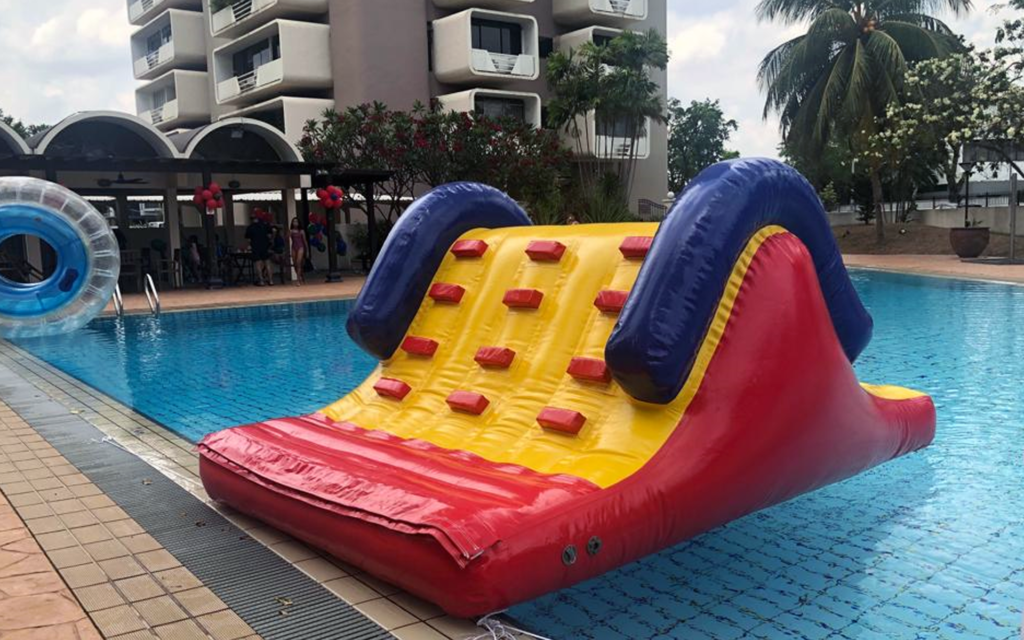 Why choose us?
You may opt for different sizes depending on the number of children as well as preferences. Our selection gives you a range of sizes to choose from.
That's right. Our colors bring fun before the adrenaline kicks in. The designs of the water slide are made with you in mind. The final product draws attention to your event.
No fun is worth it if it is not safe in the first place. Our water slides are cleaned after every use and sanitized for hygiene purposes.
How can such a big water obstacles fit into a small package? We make that happen, so you don't need to worry about it and focus on the party.
We offer add-on services such as Life Guard for water inflatables game events too from our preferred working partner, One Swimming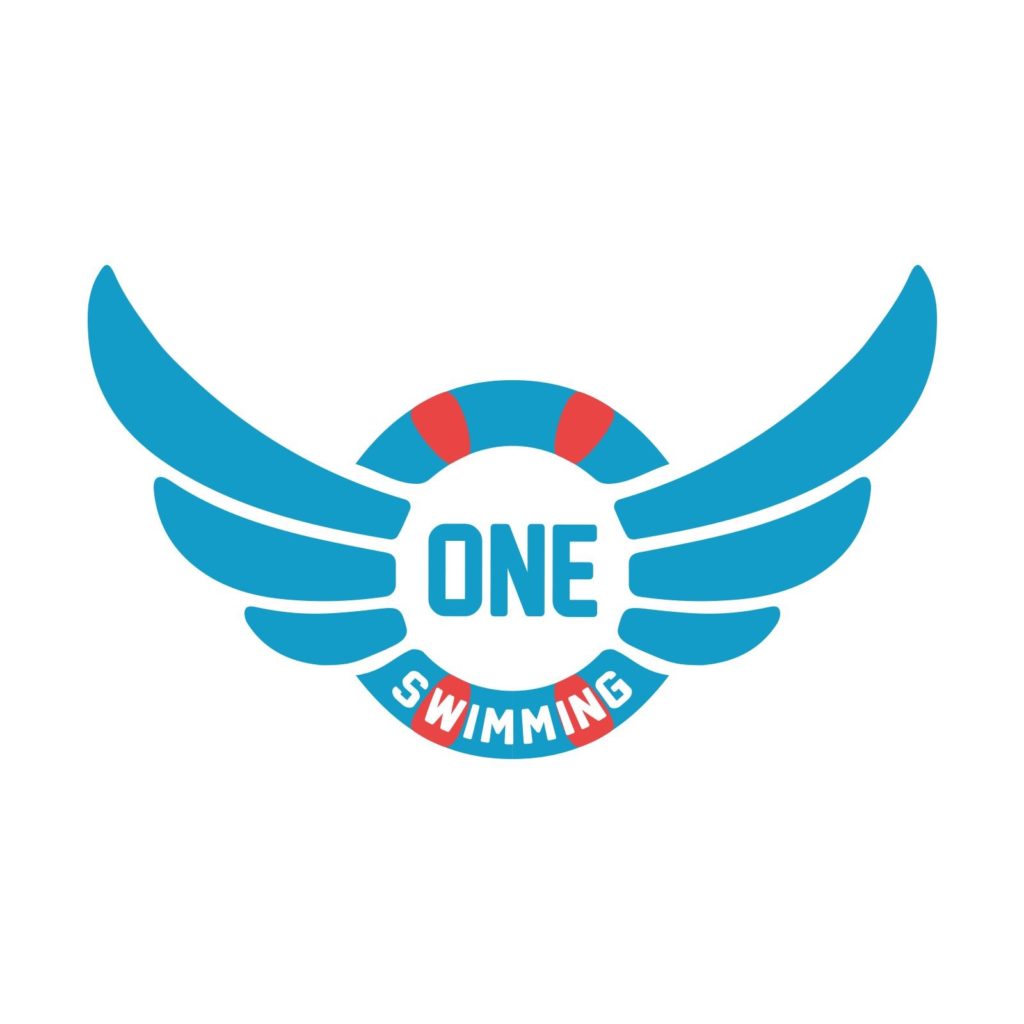 One Swimming (formally known as Team OneL Aquatics) was found in 2012.
Quality over Quantity
is their belief, to conduct small group Swimming lessons for children from as young as 3 to adults. Now a fresh new look, to equip you or your kids with an upgraded SwimSafer syllabus!

Find out more HERE!
Follow us on Carnivalguru Facebook for more updates!