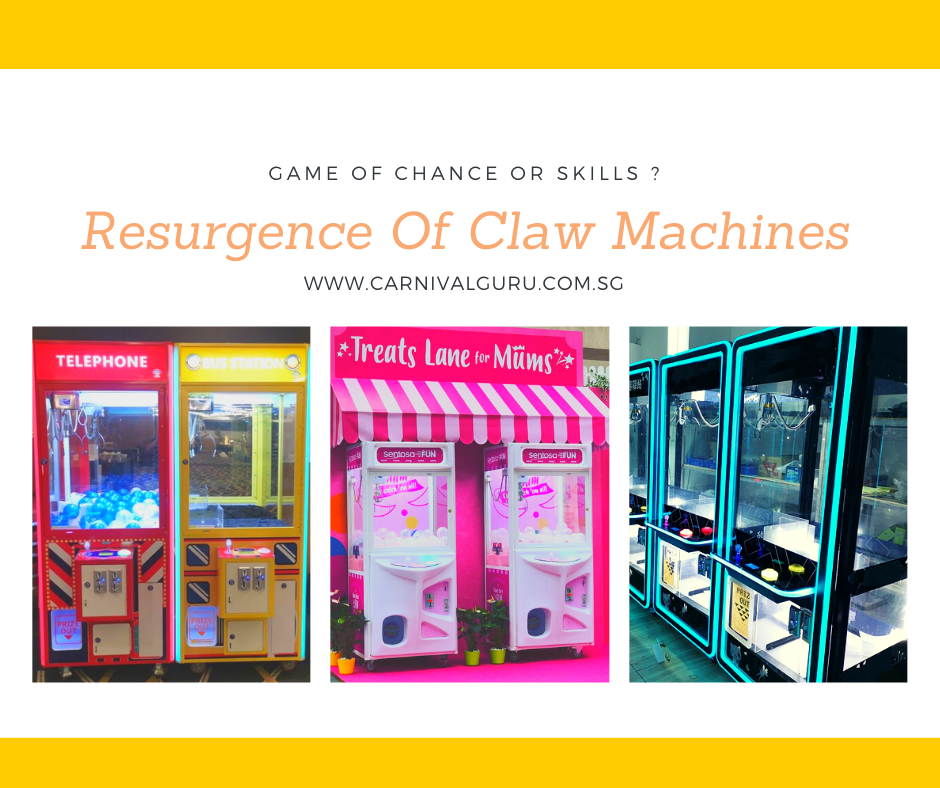 Type of Claw Machine to rent 2020
When was the last time you went to a carnival event with your friends or family? Thinking back to that day, stills bring a smile on your face, right? What was the most highlighting moment of that night? Was that the fireworks at midnight? Or maybe the finger-licking tasty food marathon that you had with your gang? Or perhaps the number of times you put effort into winning that cute little teddy bear at shoot the balloon game stall? Going back through those times is a lane of happy memories in itself, so why not bring those times around and that also at your doorsteps?
Don't worry as we are determined to make your next event, the best one of your life!
Light up the mood with the most anticipating box of surprises
Surprised and victory, who doesn't like these two things and when we put them together in a box, they make the Claw machine! (a little exaggerated? Ok, we admit that.) As much as the fun activity it is, it is hard to let go of the addiction of grabbing that favourite toy and sticking to it till the end until you win it, right? And this makes the claw machine, one of the most popular choices of any fun and gaming event.
Ready to light up the party with the best-quality LED claw machine?
Don't let the fun drain out of your house party and keep the fun and excitement going with our Premium claw catcher.

With our high-featured and quality made Transparent claw machine, unlike other claw machines at stores, you don't have to hit your head on the wall whenever your claw just couldn't get hold of your favourite teddy.

Growing up, kids get bored very quickly and keeping track of the new toys you just bought them last week, is tiresome and costly. Why not install a tabletop claw machine at your house then? With the premium quality tabletop claw machines at CarnivalGuru, you wouldn't have to worry about keeping your kids excited and busy all day long. Let them enjoy their friends and neighbours over to your house and lit up the evening in your backyard with the cheers and shouts of the happy kids.


At CarnivalGuru, we offer the sales of claw machines in Singapore, so that you can have enjoyed your fun evening with your family and kids. With the option for customisation, you can get your kid's favourite characters in that magical claw machine box and surprise them with the best gift ever on their birthday.
From sales of plush toys to sales of capsule balls, we are here to serve you with the leading-edge quality products at an affordable price.
At CarnivalGuru, we take the burden of turning your every birthday, house-warming, or large-scale party event into an unforgettable night of memories with the best quality event equipment and services available on rent.