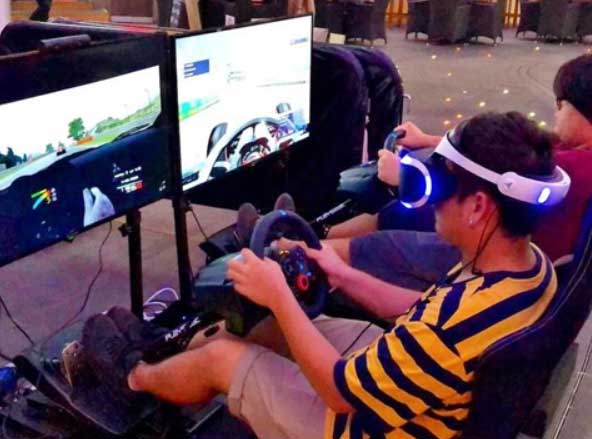 5 Prominent reasons for getting carnival equipment on rent
Good planning plays a major role when it comes to making a party or an event entertaining. The occasions can be different from a birthday party to a charity event but the efforts that are required in organizing them remain the same. While the majority of people go on buying everything that is required to make an event smooth, some organized and done in a certain set manner. If the planning and backups are not up to the mark then entertaining your guests becomes an even harder nut to crack.
Be it a birthday party at your home, or a big charity event, hosting these events and organizing them becomes very stressful. While looking up for other arrangements, there is a high probability that you will forget the most important part of the party, which is entertainment. If you want a party that has entertainment which you can enjoy too without any hassles then renting carnival equipment is a great choice.
You can select to rent your party carnival equipment from a wide range of options that suit the theme of your party or the occasion. Hiring this carnival equipment not only saves your time but also saves a lot of effort. The perception that most people carry about renting carnival equipment is that it will be very stressful, but, once you take the first step of hiring the carnival equipment you will have an easy walk later, as arranging a party or an occasion then becomes a very easy job. Here are some reasons why renting carnival equipment is the perfect decision.
A) Eco – Friendly
The realization of having necessary party equipment comes at the very last moment to most of the people and that leads them to buy the one time use and throw plastic-based products, which is not a good option to opt for. Plastic equipment doesn't only harm the environment but also causes a bad impression on the guests. Therefore, renting to become a more viable option.
B) Availability of additional resources
Most of the time the carnival companies have contacts with the local communities. This means that these companies can help you find references and resources to make your party an even more fun place. Also, finding resources then becomes an easier task.
C) Variety
Not every event has the same vibe, the vibe depends on the theme of the party or the kind of people that are invited to the party. Renting carnival equipment can help you a great deal as there a wide range of options that can be used at a certain party. There can then be unique styles to choose from for each kind of party.
D) Low stress less hassle
Arranging any event is a very stressful job, as you have to look into getting all the necessary things to make the party worth remembering. Carnival companies get these things arranged for you so that you can focus on getting all the resources together in a proper manner without much stress or hassle.
E) Cost Saving
Buying is always an expensive option when compared to renting. Renting carnival equipment cuts down the cost of the party with a huge margin. In case the party demands a unique distinct setup than the cost of purchasing reaches even higher, therefore renting becomes the better option.
These are some of the reasons why renting carnival equipment is a better choice. If you have a kid's birthday party or a college reunion then renting carnival equipment will keep your guests entertained without your pockets getting hurt with the overflowing bills.